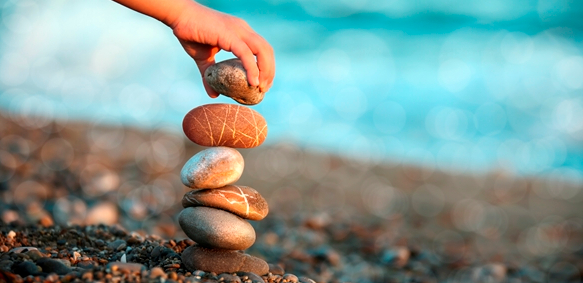 RMG: WHY BANGLADESH IS THE BEST
Despite the fact that Bangladesh does not produce cotton, the country is the second largest exporter of garment products in the world for last three decades. Even during the global economic recession when imports by major sourcing countries dropped significantly, our garment industry remained the favorite choice for many countries. The apparel industry took the export earnings from USD 31.57 million in 1983 to USD 21.5 billion in 2013. However, there was no magic wand that helped the sector to come to today's position; rather various factors act as impetus for steady growth of RMG sector in Bangladesh. It is still surprising to many that how the garment industry in Bangladesh continues to show robust performance even sometimes rowing against the tide. There are number of reasons why Bangladesh has been a favorite sourcing destination to international buyers.
With confidence, determination and hard work the apparel industry started its journey in 1980s and has come to today's position. The industry emerged at the time when Bangladesh began its struggle for achieving economic emancipation and leading the country to prosperity with its limited resources. That time jute industry was the major export product, which contributed to the herculean task of rebuilding the war-ravaged country. But the 'Golden Fiber' lost its golden days. The readymade garment (RMG) sector emerged after that, which within a short span of time appeared to be crucial to our economy as a source of export earnings and employment generation. Now the RMG sector is a 22-billion dollar industry that accounts for 79 percent of the country's export earnings and contributes 10 percent to the national economy. Around 4.4 million people are employed in the sector, and 80 percent of them are women.
One of the most important factors that caused the rapid development of RMG industry in Bangladesh is the population. Whether population is a boon or bane for a country depends largely on how it is managed and utilised. Besides, the prospect of a country's economy hugely depends on the management of its population. The populace has appeared to be the blessing for Bangladesh as it is the driving force behind success of RMG industry, which requires a good number of workforces. The demographic profile of Bangladesh's population has helped the apparel industry to thrive. The vibrant and young population (around 76 percent of the people are below 40 years of age) of this country is the major strength of our RMG industry.
Bangladesh's garment industry is now growing at a more planned way than before. We have made significant stride in terms of compliance. In the past the workers had no ID cards and they were given no appointment letters. The number of women working in RMG sector has always been higher. They were not given child care facilities and maternity benefits. But all these facilities are provided now. We have also made significant progress in other compliance issues. Though at the beginning garment factories were established in an unplanned way and housed in converted and shared buildings. Later garments owners started relocating to safer buildings, taking into consideration the safety of workers. Besides, an industrial park is being set up in the district of Munshiganj for relocating non-compliant garment factories.
While industrial specialisation was taking place, our RMG sector felt the need for strong support of backward linkages to reduce dependence on imported immediate materials. The primary textile industry in the early 80s was not strong but with the growing demand for raw materials the backward linkage industry started flourishing. Now we are almost self-sufficient for knit fabric as more than 90 percent of knitwear fabric is manufactured in Bangladesh. Our woven fabric manufacturing and processing capacity is also growing rapidly that has reached 2 billion meters per annum. Besides, currently we have around 9 million spindles installed that can produce up to 1.7 billion kgs of yarn per year. We are also almost self-sufficient for trims and accessories. So with the expansion of the RMG industry the backward linkage industries developed and have been playing an important role in reducing lead time and offering competitive price in the international market.
Our duty-free access to world market is another big advantage over other competitors. As an LDC we have duty-free market access to most of the developed countries including EU, Norway, Switzerland, Canada, Japan, Australia and partial market access in India, China, South Korea, Malaysia. This trade privilege also helps us offer competitive price. The buyers also give priority to Bangladesh as we have been able to earn their confidence on timely delivery of ordered products of desired quality at very competitive price. This is one of the major reasons why global brands are choosing Bangladesh.
We believe workers are the lifeblood of our apparel industry. So, after some recent unfortunate accidents in our RMG sector, several initiatives have been taken to improve working conditions in garment factories. Both national and international organisations are making concerted efforts to improve working conditions in garment factories and significant progress has been made in this regard.
Our RMG industry has come across a long way to position itself as the second largest exporter of garment in the world. So to continue its march forward, the RMG industry is now stressing on ensuring sustainable business and walking in that direction. Sustainability and environmental awareness is a buzzword in today's world where business is no longer confined to the traditional concept of business. Our apparel industry is going green and already we have a number of state-of-the-art garment factories that are concerned about the environment and have been doing many things, such as running ETPs and using energy efficient technologies, to make business sustainable and eco-friendly. Besides, they are following good practices, including healthcare, education and day care centers for their workers. All these good practices and environmental awareness of our garment factories have attracted the attention of our valued buyers. We are thankful to our valued buyers for their continuous support that has helped us come to this stage. The policy supports from the successive governments of Bangladesh have also played a significant role behind our success stories. Our dedication, hard work, commitment, courage, and indomitable desire for prosperity is taking the apparel industry forward and have made us the best in RMG industries across the globe.