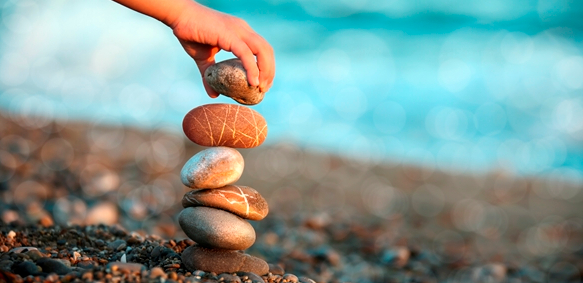 Made in Bangladesh with pride
Today the development of Bangladesh is crucially linked to the growth of the ready-made garment industry. When Bangladesh was born as an independent and sovereign country with hopes and aspirationsof economic emancipation and prosperity, its economy was in a shambles with damaged infrastructure, destroyed production process, almost no reserve of any foreign exchange.
Newly born Bangladesh hardly had any export-oriented industries as major industrial sectors were developed in the then West Pakistan due to discriminatory policies of the then government. Some quarters were pessimistic to the extent that Bangladesh would remain trapped into poverty forever as chances were little for the country to develop. Even cynics branded the country as "basket case" likely to remain dependent on foreign aid.
Rebuilding the country from the rubble of war with very limited resources appeared a gigantic task for the nation. But we did not break down under the pressure of such formidable tasks since the war destroyed our country, not our morale. The country soon began moving on to the road to progress, but the pace was slow with jute as the only major export-oriented industry. To accelerate the wheel of economy and generate employment for a huge population with low rate of literacy were the daunting challenges for Bangladesh.
The emergence of RMG industry came as an answer to the challenges since being an export-oriented and labor-intensive industry it started contributing to the economy with foreign earnings and at the same time creating employment for a huge number of people, mostly illiterate and poorwomen.
Have anyone ever thought that a country which does not produce cotton will be the second largest apparel exporter in the world?But we have achieved what people could not even dream of. The industry which started its journey as a small non-traditional sector of export gradually has become a mighty pillar of our economy as the main source of export earnings and employment generation. Now the RMG industry is the biggest foreign exchange earner in Bangladesh with US$ 25.49 billion of exports in 2014-15 fiscal year. The sector accounts for around 81 percent of the total export earnings of our country and its contribution to the country's GDP is around 10%.
The RMG is the also the single biggest employment generating sector after agriculture. Ithas created employment for around 4.4 million people, freeingthem from the curse of poverty. In the 2008-2009 fiscal year the total RMG export earnings were US$ 12.35 billion while the poverty rate was 40%. After five years in 2013-14 FY the size of the RMG industry has almost doubled and the poverty rate has come down to 26%.
It is the RMG industry that alone has created employment for 3.6 million women, transformingtheir lives, who once were treated as a burden on their families and had no say in their family matters.Employment of these women, who have mainly come from rural areas and have little or no education at all, would have been impossible in any formal sector,had there not been the RMG industry in Bangladesh.
This industry has changed the life of millions of workers, so has the life of their children. It has contributed to enrolling more young girls in school than ever before. On liberation of Bangladesh, the female literacy rate was only 11 % which is now around 56%. Astudy carried out by Rachel Heath of the University of Washington and Ahmed MushfiqMobarakof Yale University's School of Management, also testifies the fact. The study says that 27 percent more young girls are going to school than what was before rise of the garment industry.
Moreover, child marriage rate in the country has decreased to a great extent due to women engagement in the RMG industry since working women feel discouraged to get married at their early age. Drop in the child marriage rate has contributed to lowering child and maternal mortality rates. The infant mortality rate decreased from 64in2000 to 33 per 1000 live births in 2013while maternal mortality rate came down to 170in 2013 from 340 per 100,000 live births in 2000. (Source: World Bank)
The industry that has changed lives of millions of people has undergone significant transformation in terms of workplace safety and worker's rights. National and international reform platforms – National Action Plan (NAP), Accord and Alliance – have made visible progress to ensure workplace safety. Both Accord and Alliance have completed inspection in 100% factories and the NAP will complete 100% factory inspection by this August. We note with satisfaction that less than 2% of the inspected factories have been found vulnerable and closed down immediately. Moreover, to make our progress more transparent and credible, the inspection reports of the factories are madeaccessible at the Fair Factory Clearinghouse (FFC) database and the websites of the relevant government department, Accord and Alliance. When all factories complete their corrective action plans (CAPs), the RMG industry of Bangladesh can obviously be regarded as the safest industry in the world.
We have made remarkable progress not only in workplace safety but also in workers' rights. Minimum wages of RMG workers have been increased by 219% during the past 5 years. The Labor Law has been amendedensuring noticeableimprovements inworkers' rights and welfare. A significant change has taken place in trade union registration --until 2012 there were only 138 trade unions in the RMG sector, and since January 2013 a total of 304 trade unions have been registered.BGMEA along with ILO and ITC are implementing training programs on worker-management relations, Occupational Safety and Health, and labor laws for both factory management and workers.
Another key area in achieving sustainability in the RMG industry is environmental compliance. BGMEA along with IFC, global brands and development partners have been working together to gain technical knowledge and expertise to adopt cleaner technology and practices that will help our entire industry to become environmentally sustainable.Textile Technology Business Center (TTBC) has been launched at BGMEA to disseminate knowledge about green technology.Many RMG factories at their own are going green ushering in a new era in the country's apparel industry. They are adopting cleaner technologies and producing garments in a caring and responsible way that preserves the environment for future generations. Already a number of RMG factories achieved LEED certification from US Green Building Council (USGBC) for their commendable green practices.
Apart from environmental sustainability, our RMG factories are setting glaring examples of social compliance, a feature that deserves appreciation. A good number of garment factories in Bangladesh individually have been engaged in good practices like offering treatment and medical facilities such as pathology tests, medicines to their workers and employees at free of cost, running day care centers for the children of workers, awarding stipends to the meritorious children of the workers etc. There are also some unique CSR practices in our garment factories. One of these extraordinary practices is employing workers with disabilities in garment factories and ensuring congenial working conditions for them. Providing free lunch, together with food allowances to workers is another unique example of their CSR activities. Fair price shop to provide garment workers with daily essentials at a fair price is an exceptional good practice exercised by our garment factories.
Our RMG industry that started its journey in an unplanned way has now becomematured and secured a strong foothold in the global apparel trade. We envisage to taking our RMG export to US$ 50 billion in 2021 when Bangladesh will celebrate her 50th anniversary of Independence. Now we have every reason to take pride in the sector that acts as the catalyst for development of our country and makes a difference in the lives of millions of people in the country. The industry has given us a lot;our responsibility is to take care of the goose that lays the golden egg for our country.