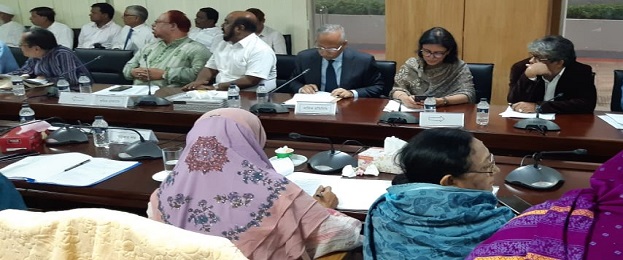 6th RMG Tripartite Consultative Council meeting held
The sixth edition of the RMG Tripartite Consultative Council (TCC) meeting was held on Wednesday.
State Minister for Labour and Employment Begum Monnujan Sufian presided over the meeting.
The meeting discussed various issues related to the country's RMG sector with a special focus on industrial relations.
At the meeting, BGMEA proposed a subcommittee under the TCC to address arbitration and discuss other issues on a monthly basis.
Video
Photo
Social Media
Keep yourself informed with up to the minute news, events and opinions via our Social Media channels.
Latest news