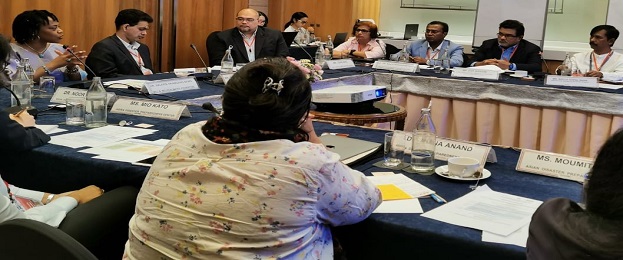 ADPC, Gates Foundation eager to work with BGMEA on disaster management
Asian Disaster Preparedness Center (ADPC) and Bill and Melinda Gates Foundation (BMGF) have expressed their willingness to work with Bangladesh private sector on disaster preparedness, business continuity planning and resilience building.
The agencies expressed their interest to engage with BGMEA in this initiative at the Program Development Meeting of the Strengthening Integrated Emergency Management System Program in Bangladesh held in Thailand capital Bangkok on October 14.
The projects of the initiative will be operated under Bangladesh Preparedness Partnership (BPP) framework.
Director Asif Ibrahim, who is also the Chairman of UNESCAP Sustainable Business Network Taskforce on Disaster and Climate Risk Reduction (DCRR), participated in the discussion.
The ADPC is an intergovernmental organization that works to build the resilience of people and institutions to disasters and climate change impacts in Asia and the Pacific while the Gates Foundation works to enhance healthcare and reduce extreme poverty globally.
Video
Photo
Social Media
Keep yourself informed with up to the minute news, events and opinions via our Social Media channels.
Latest news