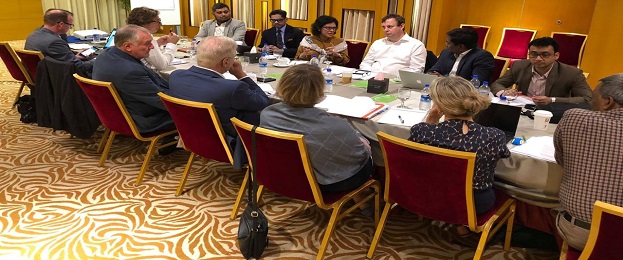 BGMEA, BKMEA, Accord discuss progress towards transition to RSC
Leaders of BGMEA and Bangladesh Knitwear Manufacturers and Exporters Association (BKMEA) on Wednesday held a meeting with the Steering Committee of Accord to discuss the progress towards transition to RMG Sustainability Council (RSC).
President Dr Rubana Huq, accompanied by Director Miran Ali, represented BGMEA at the meeting. BKMEA was represented by its Second Vice President Ehsan Fazlee Shamim.
The Accord is a five-year long legally binding agreement between global brands and trade unions. It was designed to build a safe environment in Bangladesh's RMG sector.
BGMEA is setting up the RMG Sustainability Council with a view to establishing self-monitoring in the sector.
Video
Photo
Social Media
Keep yourself informed with up to the minute news, events and opinions via our Social Media channels.
Latest news