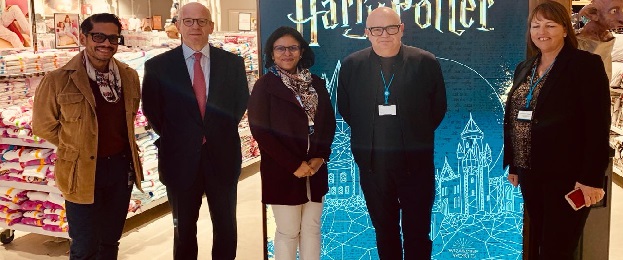 BGMEA President meets Primark CEO over RSC
BGMEA President Dr. Rubana Huq met with CEO of Primark Stores Limited, Paul John Merchant, on September 19 to discuss RMG Sustainability Council (RSC).
Katherine Stewart, Ethical Trade and Environmental Sustainability Director at Primark, and Paul Lister, Head of Ethical Trading and Sustainability at Primark, were also present at the meeting.
BGMEA is setting up an RMG Sustainability Council with a view to establishing self-monitoring in the industry.
The RSC is an unprecedented national initiative, uniting industry, brands and trade unions to ensure a sustainable solution, based on a unified compliance standard, to carry forward the significant accomplishments made on workplace safety in Bangladesh. The RSC will also encompass industrial relations, skill development and environmental standards.
Video
Photo
Social Media
Keep yourself informed with up to the minute news, events and opinions via our Social Media channels.
Latest news