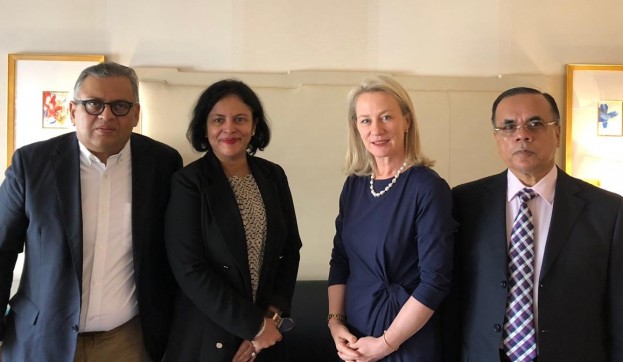 BGMEA President meets US Secretary over improving business relations
BGMEA President Rubana Huq had a meeting with US Acting Assistant Secretary of State for South and Central Asian Affairs Alice G. Wells on Wednesday, September 25 in New York.

The BGMEA delegation, comprising of the President, Vice President Arshad Jamal Dipu and Director Badiul Alam, discussed bilateral trade between the two nations.

The two sides agreed that meaningful data exchange would be the key to improving business relations.

Video
Photo
Social Media
Keep yourself informed with up to the minute news, events and opinions via our Social Media channels.
Latest news