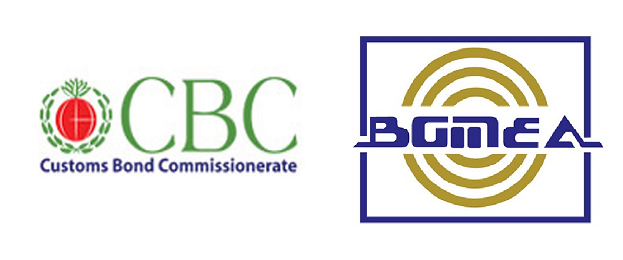 BGMEA and CBC protest against Ittefaq report
BGMEA and the Customs Bond Commissionerate (CBC) have both protested against the Daily Ittefaq for publishing unverified and mislead news report alleging that hundreds of garment factories abuse the bond facility to launder and smuggle money.
On October 16, 2019, the Bangla daily published an item where it cited unverified information and falsely quoted the CBC chief, Humayun Kabir, saying that the commissionerate was taking action against officials involved in such dealings.
The report made allegations against garment factories laundering money through forged documents exploiting the bond facility, which essentially allows exporters to import raw materials and other inputs without duty or taxes. The Ittefaq report also included several other items of information that the CBC chief Humayun Kabir, who has been falsely quoted in the report, has personal protested in a letter to Ittefaq.
Mr Kabir states quite plainly in his letter of October 16 that he only mentioned about two people being apprehended from Islampur during a 30-second telephonic conversation. The additional commissioner goes on to deny having made any other statement attributed to him in the Ittefaq report. The letter also urges Ittefaq, the oldest daily newspaper of Bangladesh, to pursue objective journalism.
BGMEA also protested the news pointing out that it was mandatory for exporters to use duty-free imports for export-bound goods. It would, thus, be irrational and an implausible suggestion that exploiting the bond facility is linked to money laundering by hundreds of factories.
The said report fails to quote a single person who has been accused of wrongdoing. Nor did the correspondent ask BGMEA for any reaction, which it would have been happy to provide.
The meat of the Ittefaq report's substantiation comes from unnamed sources in the National Board of Revenue and one 'senior leader' of the BGMEA. Those statements are highly questionable given the fact that the only official named in the report, the commissionerate chief Humayun Kabir, has already denied the statements attributed to him. Hence opinions, statements, observations and apprehension that have purportedly come from government officials and a senior BGMEA leader might as well be concocted.
As for the handful of factories that do exploit the bond facility have already been identified by the Customs Bond Commissionerate. The BGMEA, working closely with the bond commissionerate, has already been apprised of the situation and is fully committed to identify and punish the perpetrators.
The BGMEA takes this opportunity to urge the esteemed daily Ittefaq to pursue news stories without prejudice or bias against a certain party. Unsubstantiated news reports in newspapers, like the Ittefaq, can tarnish the image of the entire industry that has taken years to establish.
Video
Photo
Social Media
Keep yourself informed with up to the minute news, events and opinions via our Social Media channels.
Latest news