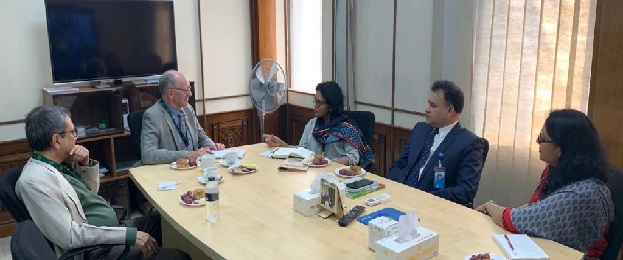 BGMEA attends SDG alignment meeting at PMO
BGMEA President Rubana Huq and Professor Malcolm McPherson from Harvard University attended a meeting today discussing Bangladesh's SDG alignment and research needs.
Organised by the Government Innovation Unit (GIU) at the Prime Minister's Office, this meeting was also attended by Dr Fuad Mallick, Dean of BRAC's School of Architecture and Design, GIU DG Md Ashrafuddin, and GIU director Ismat Mahmuda.
Video
Photo
Social Media
Keep yourself informed with up to the minute news, events and opinions via our Social Media channels.
Latest news