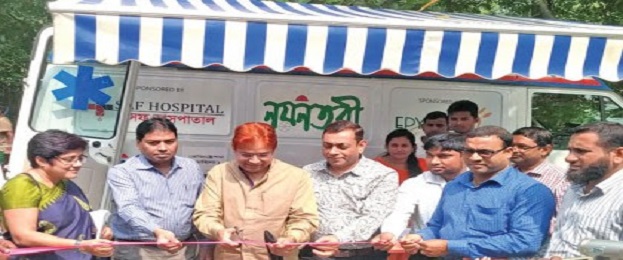 BGMEA endorses eye care project of MSS at garment factories
Manabik Shahajya Sangstha (MSS), a national level NGO working relentlessly for underprivileged people in order to upgrade their standards of living, in association with BGMEA took an initiative back in 2018 to provide eye care to the garment workers.
This laudable initiative taken up by the two organizations commenced at Laila Styles Ltd, Gazipur on 12 October 2019.
This initiative has been in operation under the Eye Care Project titled Industrial Sight Testing Program (ISTP).
Pursuing its aim to progressively screen 2,500 workers for eye problems, the programme has already screened 217 workers of which 148 are female and 69 are male.
It is pertinent to note here that the ISTP has screened 5,321 workers from five factories since August 2018 till date, distributed eye drops among 1,715 workers, given eye glasses to 1,299 workers and identified cataract of six workers.
The screening program continues and is run by qualified doctors and skilled technicians to provide on-site eye care services to industrial workers at affordable cost.
Video
Photo
Social Media
Keep yourself informed with up to the minute news, events and opinions via our Social Media channels.
Latest news