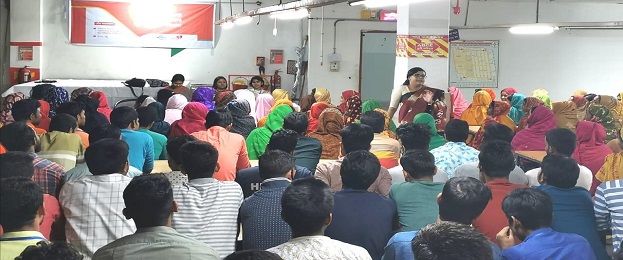 BGMEA launches first ever mental health session for RMG workers
Interlink Dresses, an RMG factory located in Gazipur, has organized a mental health session for its workers, which is the first ever such initiative in the country.
The session that took place on Saturday, December 7 was the first of many to be conducted by the Moner Bondhu organization which specializes on mental health treatment and suicide prevention therapies. The project focusing on the mental health of the RMG workers will be piloted in 50 factories.
The BGMEA launched the programme on Saturday where participants said they felt refreshed after a meditation session.
Video
Photo
Social Media
Keep yourself informed with up to the minute news, events and opinions via our Social Media channels.
Latest news