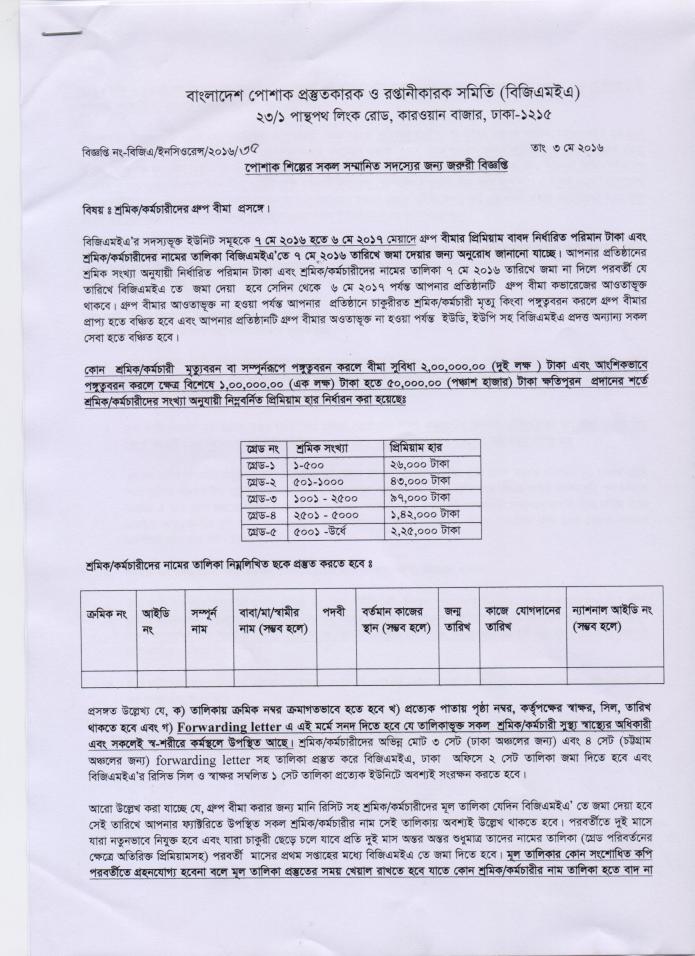 BGMEA leaders seek govt support to address coronavirus impacts on industry
BGMEA leaders held a meeting with Salman F Rahman, the Private Industry and Investment Advisor to the honorable Prime Minister, on present business situation in Bangladesh impacted by coronavirus outbreak worldwide and possible course of actions to address the challenges.
They sought support of the government to cope up with the problems and withstand the impacts on industrial sector.
BGMEA President Dr. Rubana Huq presided over the meeting which was attended by BGMEA Vice President Arshad Jamal (Dipu), Directors Miran Ali, Md. Rezwan Selim, Mohammad Abdul Momen, Md. Shahidul Haque Mukul, Md. Shehabudduza Chowdhury, Sharif Zahir, Asif Ibrahim, former BGMEA Vice President Mahmud Hasan Khan (Babu) and former FBCCI President AK Azad were present at the meeting.
Video
Photo
Social Media
Keep yourself informed with up to the minute news, events and opinions via our Social Media channels.
Latest news