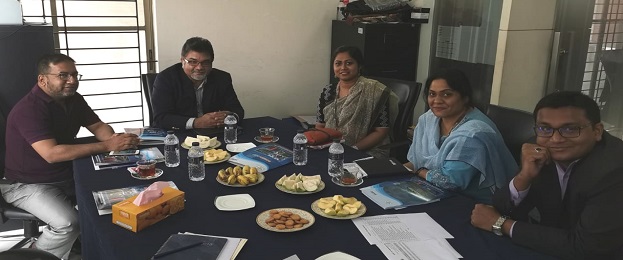 BRAC to collaborate with BGMEA to identify industry skill needs
BRAC, the world's largest NGO, had a meeting with BGMEA representatives to collaborate and find out the skills demand of the contemporary industries.
The meeting took place at the BGMEA's Skills for Employment Investment Programme (SEIP) office in Banani on Wednesday, September 18.
SEIP is a joint effort by the government, ADB and the Swiss Agency for Development and Cooperation to integrate skills in the industry through training and collaboration of industry stakeholders, of which BGMEA is one of the largest contributors and BRAC plays and active role.
The BRAC team in the meeting was led by Jenefa Jabbar, director of the Human Rights and Legal Aid Services & Social Compliance, while the BGMEA team comprised of directors Asif Ibrahim and Nazrul Islam.
Video
Photo
Social Media
Keep yourself informed with up to the minute news, events and opinions via our Social Media channels.
Latest news