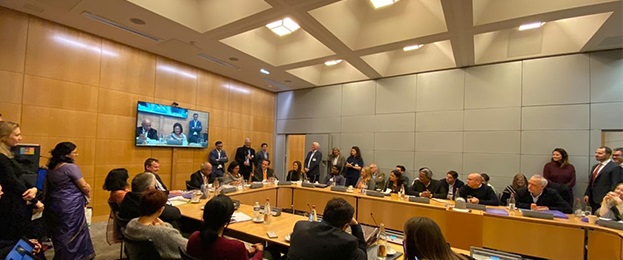 Bangladesh RMG industry's progress highlighted in Paris OECD
On the opening day of OECD in Paris, there was an event on Bangladesh hosted by the Bangladesh Mission in France.
Panelists included Bangladesh's Ambassador in France Imtiaz Hossain, BGMEA President Dr. Rubana Huq, Director of Better Work Dan Rees, CEO of HSBC Bangladesh Francois de Maricourt, entrepreneur Anadil Johnson.
Major brands including PVH, VF, H&M, C&A, G-Star Raw, Bestseller, Decathlon, Benetton, Walmart along with Clean Clothes Campaign, IndustriALL, along with local trade union leaders Najma Akhter and Ruhul Amin were present.
The discussion focused around how RMG in Bangladesh is moving forward with a commitment to be better every day.
Video
Photo
Social Media
Keep yourself informed with up to the minute news, events and opinions via our Social Media channels.
Latest news