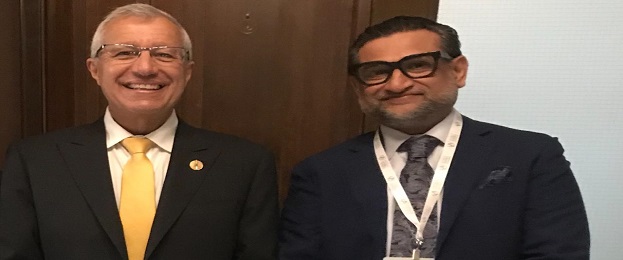 Canadian Minister and BGMEA VP discuss increasing BD-CA business
Victor Fedeli, Canadian Minister for Economic Development , Job Creation and Trade and Md Moshiul Azam, Vice President of BGMEA discussed the increasing business between Canada and Bangladesh.
They had the discussion at Bangladesh Canada Business Forum 2019 at Toronto, Canada.
The discussion included items like textiles and garments, pharmaceuticals, ceramic, IT etc.
Meanwhile, VP Moshiul Azam requested the Canadian Minister to extend Bangladesh's duty free readymade garments access to Canadian market up to 2029.
Video
Photo
Social Media
Keep yourself informed with up to the minute news, events and opinions via our Social Media channels.
Latest news