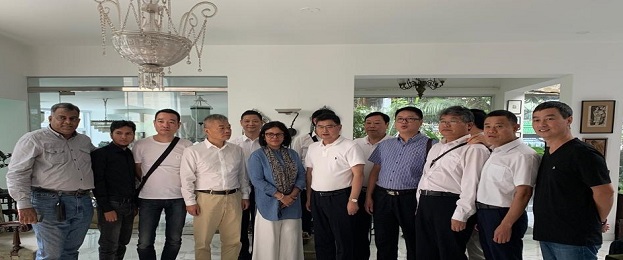 Chinese business delegation meets BGMEA President
A Chinese business delegation met BGMEA President Dr Rubana Huq on Tuesday morning for exploring investment opportunities in Bangladesh.
The delegates were the representatives of the Printing and Dyeing Industry Association of China's Zhejiang province.
The delegation was informed at the meeting about several aspects of Bangladesh's RMG industry as they expressed their interest to invest here.
Video
Photo
Social Media
Keep yourself informed with up to the minute news, events and opinions via our Social Media channels.
Latest news