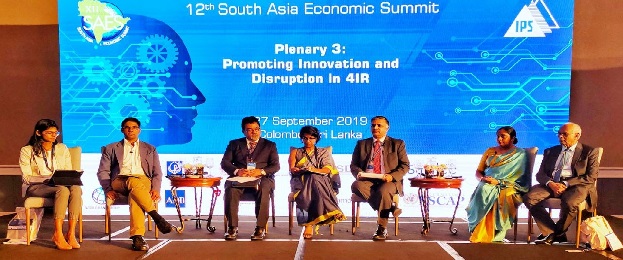 Director Asif Ibrahim speaks at 12th SAES
BGMEA Director Asif Ibrahim spoke at the closing session of the 12th South Asian Economic Summit (SAES XII) 2019 in Sri Lanka on Friday.
He underlined the importance of innovation and disruptive thinking as well as subsequent collaboration to cope with the looming challenges of 4IR. He said these would be crucial for the sustainability of the RMG sector in Bangladesh.
Organized by the Institute of Policy Studies of Sri Lanka (IPS), the summit was about 'Shaping South Asia's Future in the Fourth Industrial Revolution (4IR)'. The 12th edition of the summit was held at the Colombo Hilton on 26-27 September.
Video
Photo
Social Media
Keep yourself informed with up to the minute news, events and opinions via our Social Media channels.
Latest news