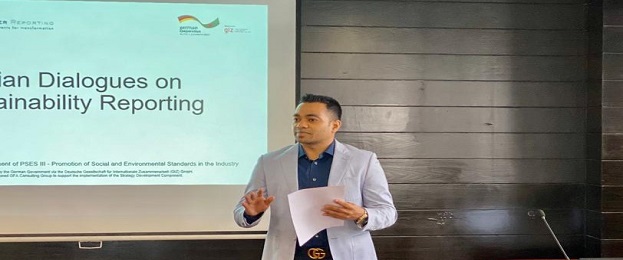 Director Rubel emphasises on collaboration amongst apparel producing countries
BGMEA Director Mohiddin Rubel put emphasis on collaboration amongst apparel producing countries so that they all get equal benefits from exporting apparels.
He said this while speaking in the opening session of Asian Dialogues on Sustainability Reporting at a city hotel on Wednesday.
Pointing out the issue of racing to the bottom for apparel sourcing, the BGMEA director said it creates a huge pressure on the producers.
"This happens due to the lack of collaboration, but together we all can create a standard harmonized level playing field," he said.
The event has been organized by the Bangladesh chapter of German Corporation for International Cooperation (GiZ Bangladesh) as part of Fabric Asia platform.
Fabric Asia is a platform for Asian fabric exporting countries including Bangladesh, India, Pakistan, Cambodia and Myanmar.
"I believe that Fabric Asia would play a catalytic role to enhance collaboration amongst the Asian apparel producing countries," added the BGMEA director.
Video
Photo
Social Media
Keep yourself informed with up to the minute news, events and opinions via our Social Media channels.
Latest news