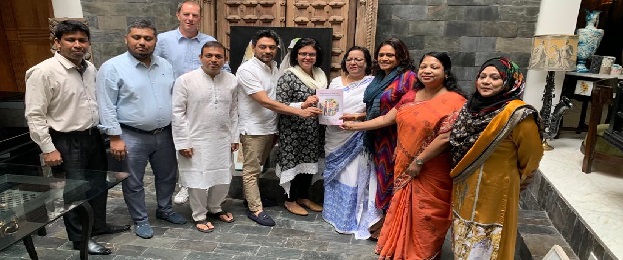 Gender platform presents draft on sexual harassment at workplace
Bangladesh labour law remains woefully inadequate as far as sexual harassment at workplace is concerned. Despite its amendments, the labour law fails to address sexual harassment or the mechanism to deal with it.
A High Court order stipulated formation of a woman-headed grievance committee (with a majority of women) at every organisation for such matters. But this ill does not yet have a legal remedy other than the relevant sections of law for the prevention of repression against women and children law.
A platform of six rights organisations presented a draft law on September 6 to BGMEA president Rubana Huq to address just that.
The Gender Platform presented the draft to the first woman president of the largest exporters' lobby in Bangladesh at a breakfast meeting with BGMEA director Rezwan Selim also present.
The platform included representatives of the Bangladesh National Women Lawyers' Association, Bangladesh Institute of Labour Studies, Bangladesh Labour Foundation, Awaj Foundation, Karmojibi Nari, and IndustriAll Bangladesh Council.
Video
Photo
Social Media
Keep yourself informed with up to the minute news, events and opinions via our Social Media channels.
Latest news