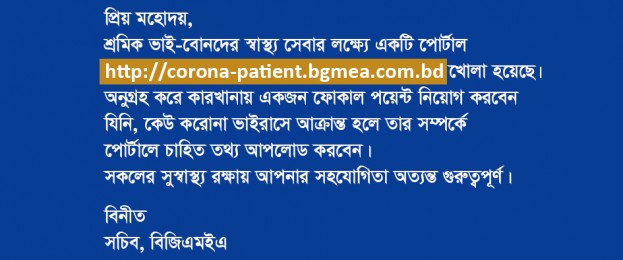 Member factories advised to upload corona suspects through portal
BGMEA has opened a portal on health safety of garment workers. All member factories of BGMEA are strictly advised to assign a focal person in each factory who will upload information of corona suspected workers, if found, in the portal. Your cooperation is highly needed to deal with the COVID-19 situation.
Video
Photo
Social Media
Keep yourself informed with up to the minute news, events and opinions via our Social Media channels.
Latest news