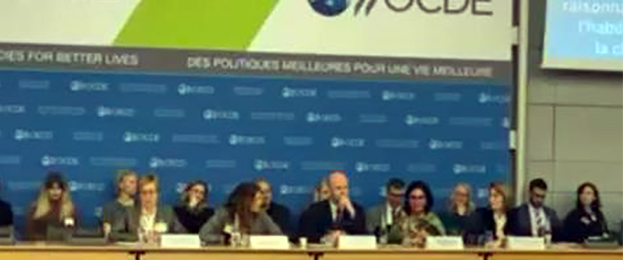 OECD panel discusses mandatory due diligence
A session titled "Mandatory due diligence, taking stock and looking forward" was organized by the OECD with partner H&M on 13 February in Paris.
The discussion focused on the mandatory due diligence policy landscape and implications for companies and workers in OECD and producing markets. It shed light on governments adopting regulations and laws and the collaborative feedback on these.
The panel included Dr. Rubana Huq, President, BGMEA; Sandra Cossart, Executive Director, Sherpa and Board Member of European Coalition for Corporate Justice; Anna Gedda, Head of Sustainability at H&M Group; Tyler Gillard, Head of Sector Projects and Legal Adviser in the Responsible Business Conduct Unit of the OECD's Investment Division; and Maija Laurila, Head of Unit, DG Justice and Consumers.
Video
Photo
Social Media
Keep yourself informed with up to the minute news, events and opinions via our Social Media channels.
Latest news