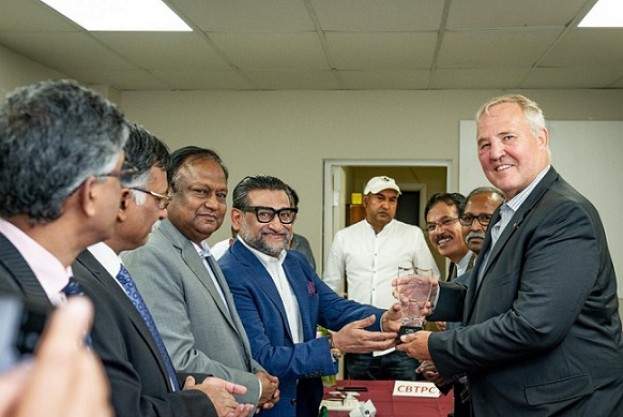 BGMEA urges extension of duty free access in Canada
The BGMEA has urged Canadian authorities to extend the duty free access provision for Bangladeshi RMG products after the country graduates from the Least Developed Countries (LDC) status in December 2023.

The BGMEA delegation, comprising of Vice President Md Moshiul Azam Shajal, accompanied by Commerce Minister Tipu Munshi and the High Commissioner of Bangladesh to Canada, met with Canadian Minister of Border Security Bill Blair and discussed bilateral issues of trade, accessible visa for Bangladeshi businessmen and the duty free extension.

The delegation also met with Canadian MP Nathaniel, who is in charge of business relations with Bangladesh. VP Moshiul Azam handed over crests to the Canadian MPs.

Maria Minna, honourable member of the Queen's Privy Council, Masudur Rahman , President Canada Bangladesh Chamber and Mr Fazle Elahi Raju, Director of Designtex Group were also present among others in the meeting.
Video
Photo
Social Media
Keep yourself informed with up to the minute news, events and opinions via our Social Media channels.
Latest news