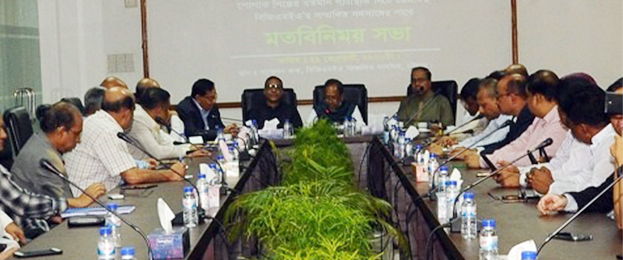 Opinion sharing meeting on current RMG situation held in Chattagram
Yesterday an opinion sharing meeting was held at the BGMEA Chattogram office where BGMEA leaders had discussion on the current status of the garment industry.
In the meeting the discussants expressed their concerns over the impacts of coronavirus on the RMG sector, which are being addressed by BGMEA.
BGMEA has engaged with the government to address the challenges emerged following coronavirus outbreak in China.
BGMEA First Vice President Mohammed Abdus Salam, Vice President A. M. Chowdhury Selim, Directors and former Vice Presidents took part in the discussion.
Video
Photo
Social Media
Keep yourself informed with up to the minute news, events and opinions via our Social Media channels.
Latest news