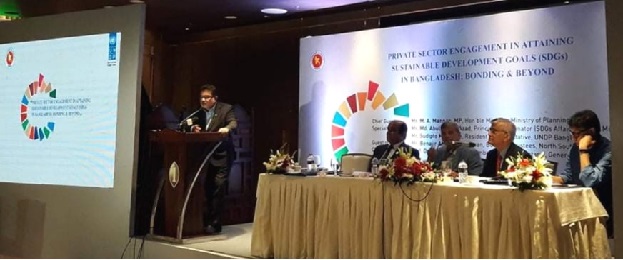 BGMEA Director speaks at GED consultation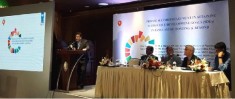 BGMEA director Asif Ibrahim addressed a consultation on 'Private Sector Engagement in Attaining Sustainable Goals in Bangladesh: Bonding and Beyond', organized by the General Economic Division (GED) on Saturday, November 02 at the Hotel Intercontinental Dhaka.
Highlighting the prerequisites of sustainable development goals in Bangladesh, he encouraged green and sustainable RMG initiatives.
He suggested that the best way to foster the engagement is to incentivize private sector initiatives as well as public private dialogue mechanisms leading to policies accepted by all quarters.
Published: 2019-11-02
Video
Photo
Social Media
Keep yourself informed with up to the minute news, events and opinions via our Social Media channels.
Latest news